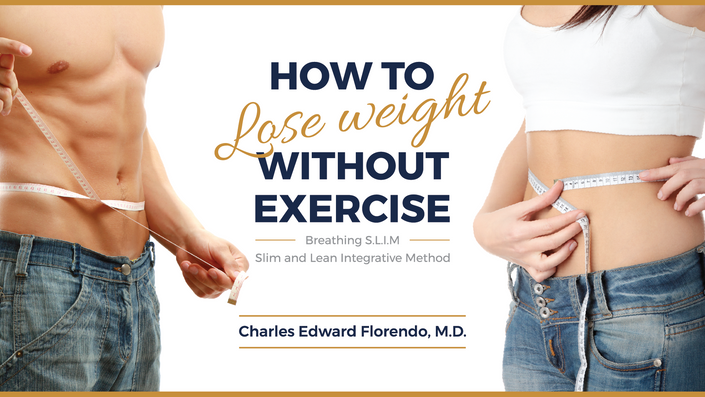 How to Lose Weight without Exercise using the Breathing Slim and Lean Integrative Method
A Head-to-Toe Guide To Weight Loss Featuring The Buteyko Method
Watch Promo
Would you like to put on that dress you saw on the store shelf?
Do you want the confidence to face that dream job or client?
Do you want to be more energetic and gain better sleep?
BUT
You are tired as soon as you wake up. You find that the dress you like doesn't fit.
Finally, when you get to the office, it seems that the boss or clients overlook your hard work for someone else's.
Well yeah, that's how it was for me too.
I used to be much bigger while I was a medical student. I used to get tired easily and get hungry quite frequently. I would pant heavily while going up the stairs, and suffer from headaches frequently. Although I didn't have problems with work and confidence, I had patients who had these problems.
I recall one of my patients, Robert, who commuted 6 hours just to take up the Buteyko Method at my clinic. When I first saw him, he visibly lacked confidence and just stayed home most of the time.
Another patient, Paulette, for instance, seemed quite depressed when I first met her at the hospital. She could make use of losing some weight as well as improve her overall health.
I met patients who claimed they would do much better at work if they had more confidence and belief in themselves.
But things changed for me and for these patients.
For me, I was able to lose 20 pounds in 2 weeks, improve my sleep, and endurance. This newfound control over my body allowed me to finish my 32-hour duties at the hospital which I had to do for 5 years (My work averaged 128 - 132 hours weekly at the hospital).
Robert lost a lot of weight. He was visibly more active, and happier as he happily toured me around his city, proudly introducing me to his friends as his doctor.
Paulette noticeably lost weight and she became more confident and her aura transformed! She became very bubbly and could go into many activities that used to tire her out easily.
Hundreds of patients have benefited from the formula this workshop brings, and you will too!
In this workshop you will learn to:
Develop the revolutionary mindset that will allow you to change your life in as short as one week!
Reduce hunger and cravings by teaching your body how to maximizing every breath you make for as short as 5 minutes at a time!
Make your every movement burn more fat safely and effectively without adding more weights or exercise into them.

Be skilled at dealing with unhealthy environments which causes you to develop unhealthy breathing patterns.
Become an expert at choosing your food and learn easy ways to develop healthy habits.
How to Lose Weight Without Exercise Using the Breathing Slim and Lean Integrative Method will teach you how to burn fat and lose weight by improving the oxygenation of your body's cells through the Buteyko Method. This book will walk you through developing the proper mindset and motivation, teach you techniques to improve your body's oxygenation, help you choose your diet and nutritional supplements, and will even discuss weight loss supplements.
The Buteyko Method was developed by a Russian physician named Konstantin Buteyko. Dr. Buteyko found an application for this method in various types of health disorders. Physicians and Respiratory Therapists in Europe and Russia use this technique to relieve asthma, allergies, and disordered breathing without the use of medicines.
This course is the basis of the Amazon book by the same name.

Dr. Charles Edward Florendo is Southeast Asia's first physician to be certified in the Buteyko Method. He has successfully applied the Buteyko Method to a wide variety of conditions including asthma, allergies, anxiety, insomnia, and obesity. He comes from the family that pioneered Respiratory Therapy education and practice in the Philippines. He has treated and lectured patients and health care professionals in Europe, Africa, the United States, and Asia.
Your Instructor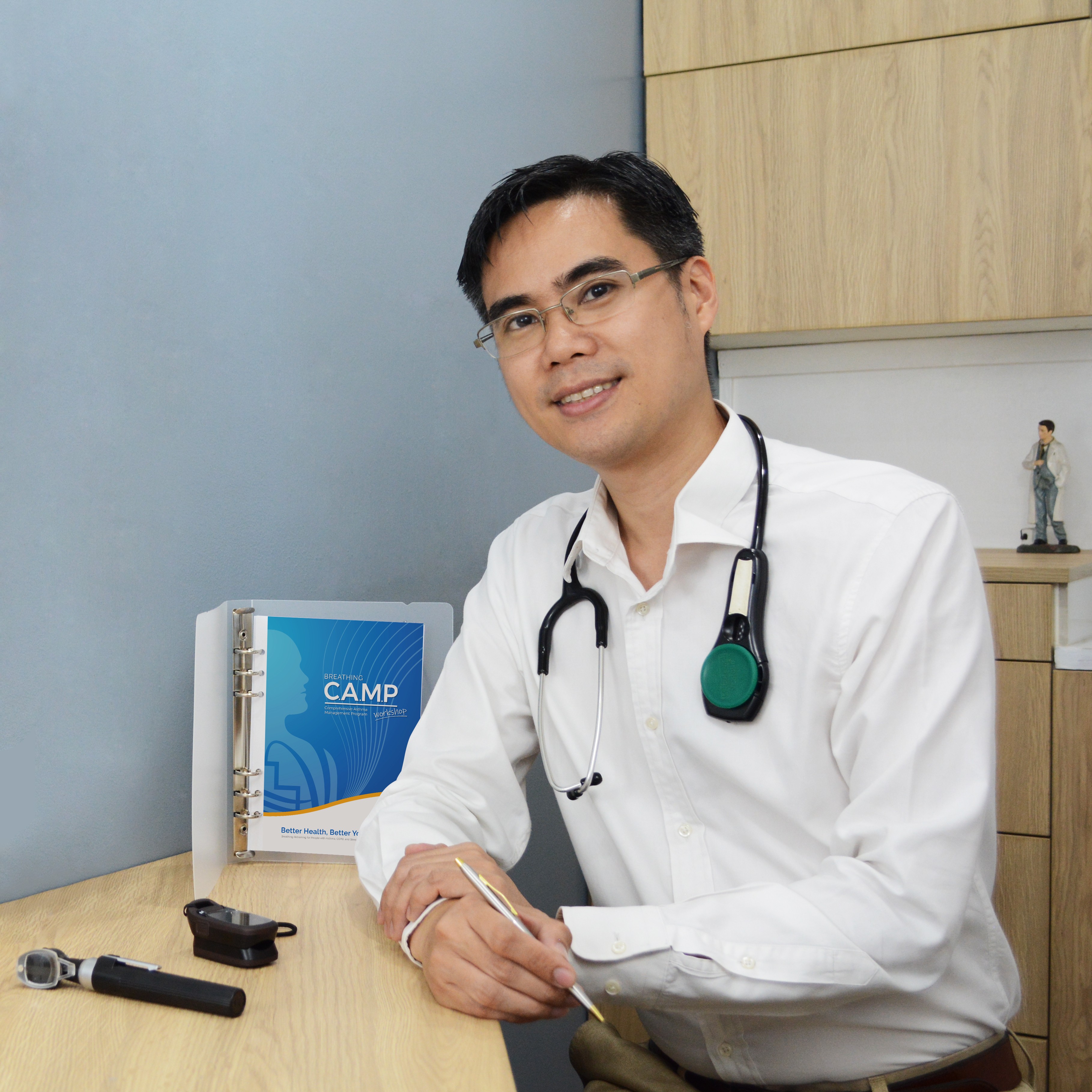 Dr. Charles Edward Florendo is a family medicine specialist. He is Southeast Asia's first and only physician certified in the Buteyko Method.
Through his unique workshops, Dr. Florendo has been able to treat and remove the medication of many of his patients, especially those who suffer from anxiety, insomnia, hyperventilation, and asthma.
These workshops include the Breathing CAMP, Breathing HELP, and Breathing SLIM workshops and books. Breathing CAMP or Comprehensive Asthma Management Program teaches people to control their asthma without medications. Breathing HELP, or the Hyperventilation Elimination Program, teaches those who suffer from hyperventilation, insomnia, and anxiety to reverse their condition naturally. The Breathing SLIM or the Slim and Lean Integrative Method was developed for those who would like to lose weight quickly without exercise, medicines, or crash diets.
Dr. Charles Edward Florendo is a diplomate of the Philippine Academy of Family Medicine and is a fellow of the International Academy of Medical Specialists, as well as a fellow of the Buteyko Professionals International. He holds an advanced training certificate from the Buteyko Breathing Association in the UK. He is also certified in the Buteyko Method by the Asthmahilfe Foundation, Austria, and the Buteyko Clinic International in Ireland.
Dr. Charles Edward Florendo is the chief of clinics of one of the Philippine's oldest hospitals, Mary Chiles General Hospital. He is a member of the Philippine Academy of Family Physicians Continuing Professional Education Committee. He is has been a multiterm reelected officer of the Philippine Academy of Family Physician Manila Chapter. He is currently a medical adviser to the Buteyko Clinic International. He is also a co-founder of the Controlled Breathing Association in Cameroon, Africa.
Dr. Charles Edward Florendo is a recipient of pioneering awards from the Philippine Academy of Family Physicians. He has published at least 3 locally academic research papers and 1 internationally published academic research paper. His passion for bringing people into better health with as little chemical drugs as possible has brought him to teach on the Buteyko Method in Africa, Europe, the United States, and in Asian countries such as Thailand, Hong Kong, and the Philippines.
Frequently Asked Questions
When does the course start and finish?
The course starts now and never ends! It is a completely self-paced online course - you decide when you start and when you finish.
How long do I have access to the course?
How does lifetime access sound? After enrolling, you have unlimited access to this course for as long as you like - across any and all devices you own.
What if I am unhappy with the course?
We would never want you to be unhappy! If you are unsatisfied with your purchase, contact us in the first 30 days and we will give you a full refund.